Media Plan Evaluation
Services
COST REVIEW
The analyses regarding advertising expenditures are conducted in accordance with the needs of each advertiser. These analyses use benchmarking, which is one of the four media auditing techniques recommended by the World Federation of Advertisers. This system does not compare the TV buying prices of an advertiser with that of any group of advertisers, prices of a particular industry or market average prices. These analyses present an independent and customized point of view on the 'expected market prices' (for the past, not for the future) for a particular advertiser.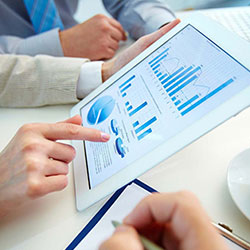 An analysis of the company TV advertising expenditure has the following benefits:
Give an accurate understanding of the ever changing market price structure
Improve efficiency in future media-buys
Optimize the relationship with the media agency
Increase control of media investments
Increase level of media accountability
Give a clear perspective/benchmark on media price performance against the market
QUALITY REVIEW
For the quality analysis of TV plans, we use PLANNING QUALITY SCORE (PQS) as the objective tool to assess campaign quality. PQS measures the quality of campaign media plans across seven globally accepted quality parameters, assigning the actualized plan a quality score out of 100. The media plans of competitors and those companies targeting similar audience during the same time periods of brand media activity are taken into consideration when running this analysis. PQS results in clear and detailed action points for better TV campaign planning and management in the future.
MEDIA PLAN CONTROL
Inventory Control is a monthly or a campaign-based inventory audit. The execution and reporting of this analysis has three consecutive steps :
Broadcast Control : Matching "the approved TV plan" with the outcomes of the industry data at spot level
Pricing Control : Checking whether the agreed pricing levels/agreements have been factored in correctly for every program category at every TV Station during invoicing
Invoice Control : Checking the invoices against the realized media plan in every TV Station, taking the above two controls as the basis